Trend or not, the Gradient app surprises its users again.
In the last update of the program, an effect appeared that turns any person into a real orc.
The task for today is to get a little acquainted with the Gradient and find out how it all works in order to make such a transformation for yourself.
The mask on Instagram that turns into an Orc
If this is your first time hearing about this application, then for sure you could have heard about it thanks to masks like "which animal do I look like", "who are you by nationality" and many others.
The new effect is not similar to the previous ones and it is called "ORKA STYLE". Your selfie is taken as a basis and then the miracles of artificial intelligence happen – you become an orc.
There are no difficulties in using the program, but we will still show all the steps on how to make such a transformation.
Let's start:
first, install the application on your smartphone, just select the button corresponding to your OS;

now we launch, get a little familiar with the possibilities and click Continue;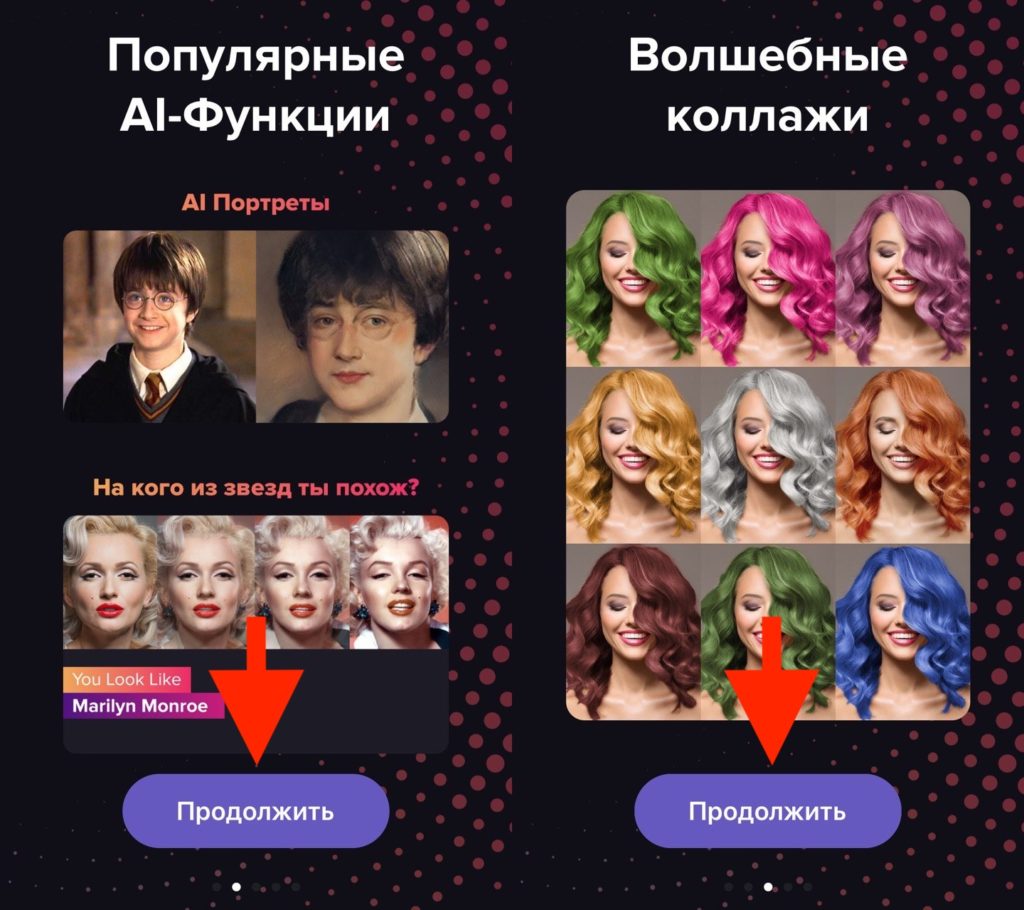 when you reach the subscription window, just click on the Cross to get the free version (you can subscribe to the full version at any time);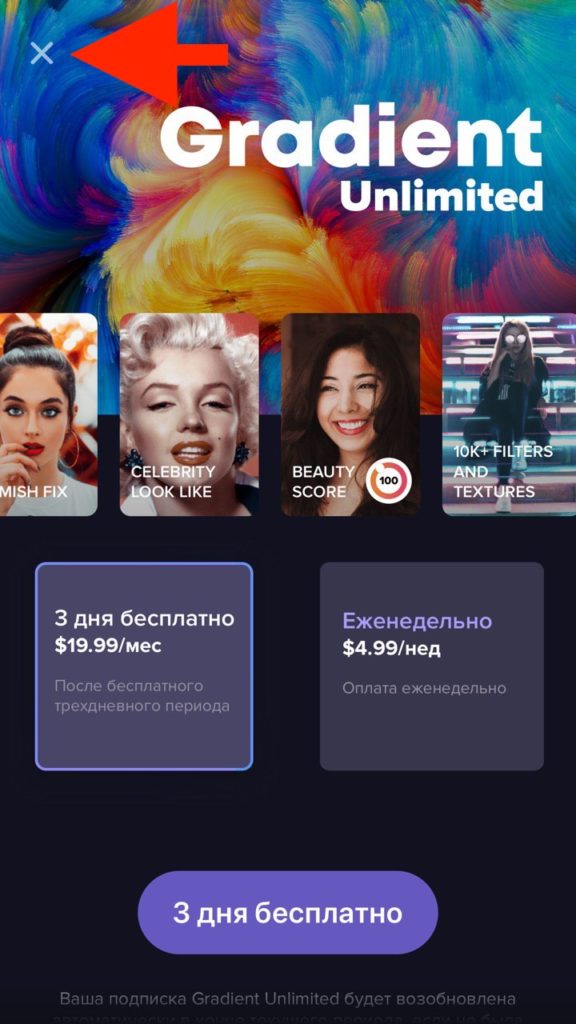 click on the first card with the name ORC STYLE;
then we choose Select photo;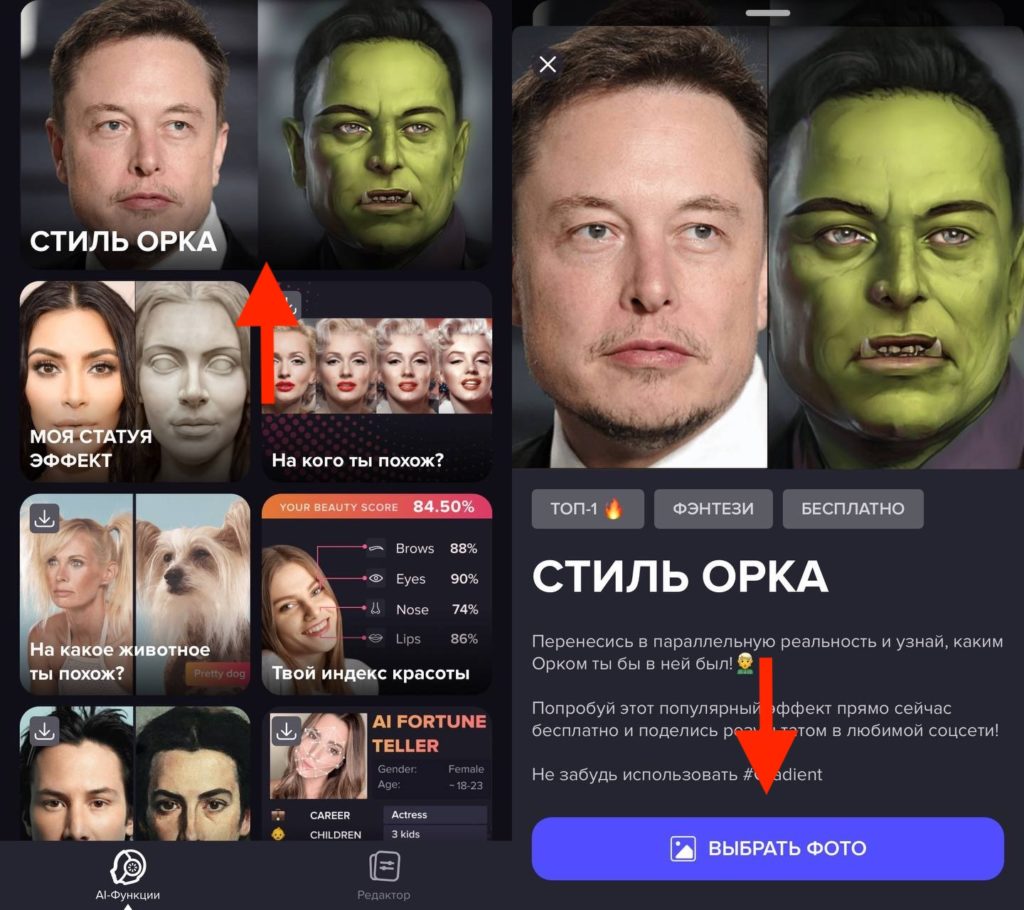 choose a photo, preferably a selfie;
we complete the process by clicking Save to Gallery;
if anything, you can immediately share it on social networks.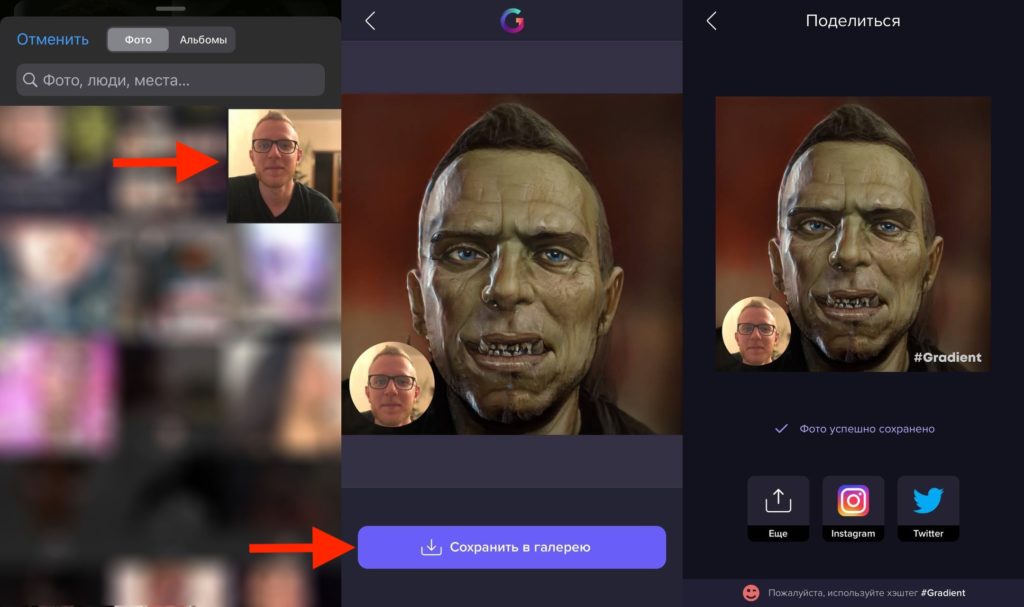 That's basically the whole story. Overall, it can be both fun and a great opportunity to delight your subscribers with new content.
Other interesting articles