Russia is the second country in the world to use Apple Pay technology.
If you bought yourself a new iPhone 12, 12 mini, 12 Pro or 12 Pro Max, then you just need to know how you can pay for your purchases using your device.
How do I use Apple Pay on iPhone 12?
Before using Apple Pay technology on your device, you need to add a bank card to the Wallet app.
To do this, you have two ways: the first is through the banking application (there will be the necessary button next to the card), the second is to add it manually (start the Wallet program and then follow the steps).
It is also worth mentioning that first you need to check on the official website of your bank if it supports Apple Pay.
When everything is ready and the cards have already been added, all that remains is to understand how exactly the card payment is made on your iPhone 12.
Everything is quite simple here:
click twice on the Lock button;
select the desired card and look at the iPhone to authenticate using Face ID (or passcode);
now keep your iPhone near the terminal until a checkmark appears and Done.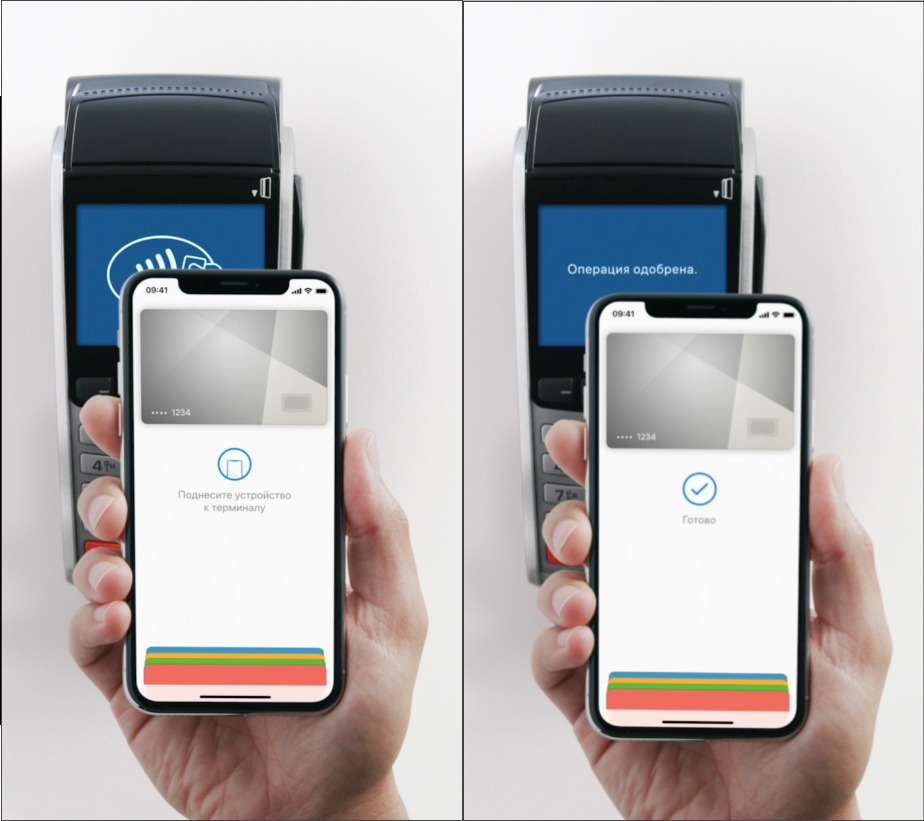 There is nothing particularly difficult. Take these steps a couple of times and then it will become a habit.
If suddenly your face is hidden (now very relevant), then instead of Face ID you can always use your passcode.
Other interesting articles