To diversify their Instagram Stories, people increasingly began to use filters with music.
In today's case, we will consider masks with tracks from the well-known rapper Scryptonite.
Filter with Scryptonite tracks. How to find?
I searched long enough and found only two effects of this nature. But I think they will be enough for you.
The essence of their work is simple – first you choose the desired song, then you start shooting a video.
In both cases, there are plenty of tracks, so you'll get tired of choosing which one to use.
Now for the lenses themselves:
@onemilks (scriptonite sz) – there are 5 songs;
@bogemaa_ (ZOOM Scriptonite) – there are as many as ten.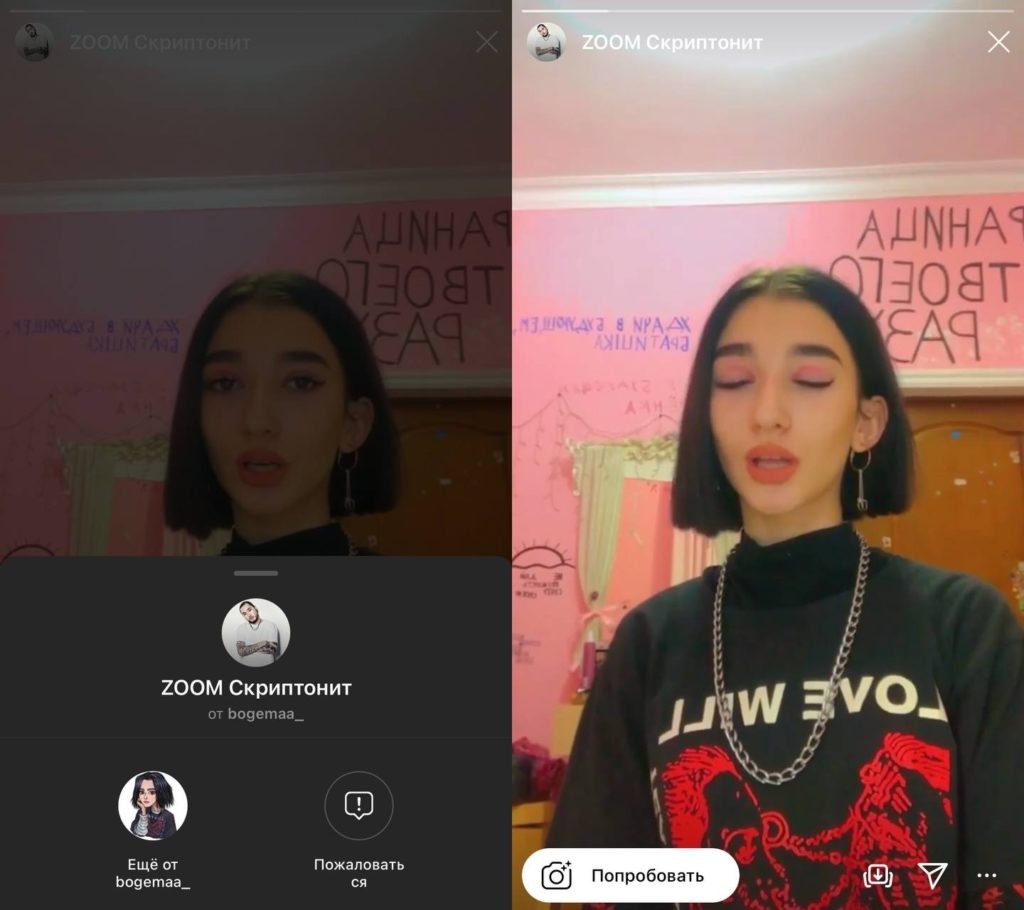 I advise you to try each of them as they use different filters.
Don't forget that we will be looking at more and more effects. So do not forget to follow our news.
Other interesting articles