In the social network Instagram, there has long been a tradition, when at the end of the year, many users make a post with the title "best or top nine".
Its essence is that you make a collage with 9 posts that have the best statistics. Let's take a look at how this can be implemented for 2020.
How to take "9 best photos of 2020" on Instagram?
There are incredibly many ways to make such a cool collage with the top 9 photos of your account.
I have chosen the ways in which you do not need to be authorized. Therefore, if you have a closed profile, then you need to open it for a short time.
To do this, go to Settings – Privacy – turn off the Closed account item.
Now, you need to install the Best of 2020 application (LINK FOR IOS, LINK FOR ANDROID) there is nothing superfluous in it, just enter the nickname and everything is ready in a minute.
That's it, now you can start creating the long-awaited post:
enter the required Nick;
choose 2020;
push the button Share;
either immediately post to Instagram, or save it to the gallery.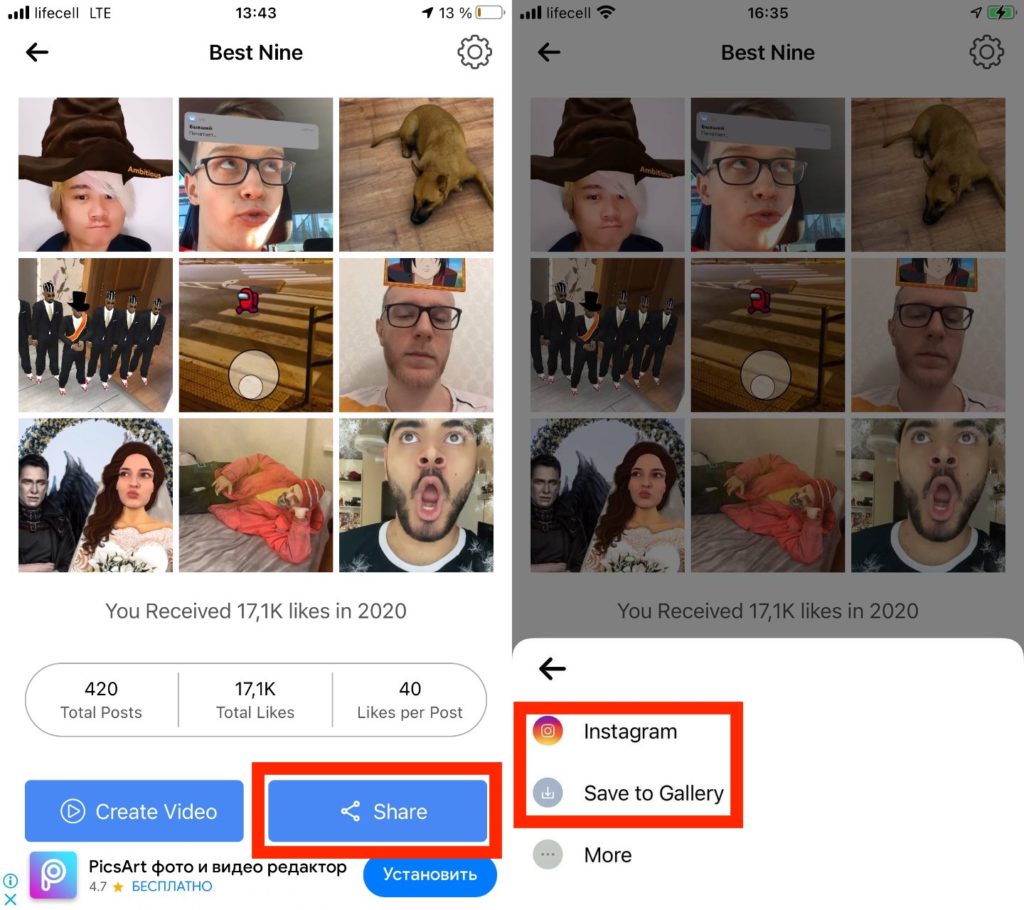 I advise you to use the first program, as it will make the desired post the fastest.
But, if something goes wrong, you can always use the alternatives:
Websites used to be the most effective ways, but now they are heavily loaded from time to time and therefore it will take some time to create a collage with 9 best photos.
Other interesting articles