Tik Tok is just overflowing with vidos labeled Flash Warning. This trend is incredibly popular right now.
In this regard, quite a few Instagram masks have appeared on this topic. We will consider the highest quality options.
Flash Warning Filters on Instagram. Where to get?
The developers of Instagram did not wait for the effects and did quite a lot of different works.
Available with or without music, so you will surely find the most suitable option for yourself.
Let's start a little overview:
@falseheat – here is a very cool mask that includes almost everything: tap to change the music, on the right you will find a slider for changing the flash color, you can also turn on the zoom;
@arinanedura – here is a simple version with a song from Lady Gaga;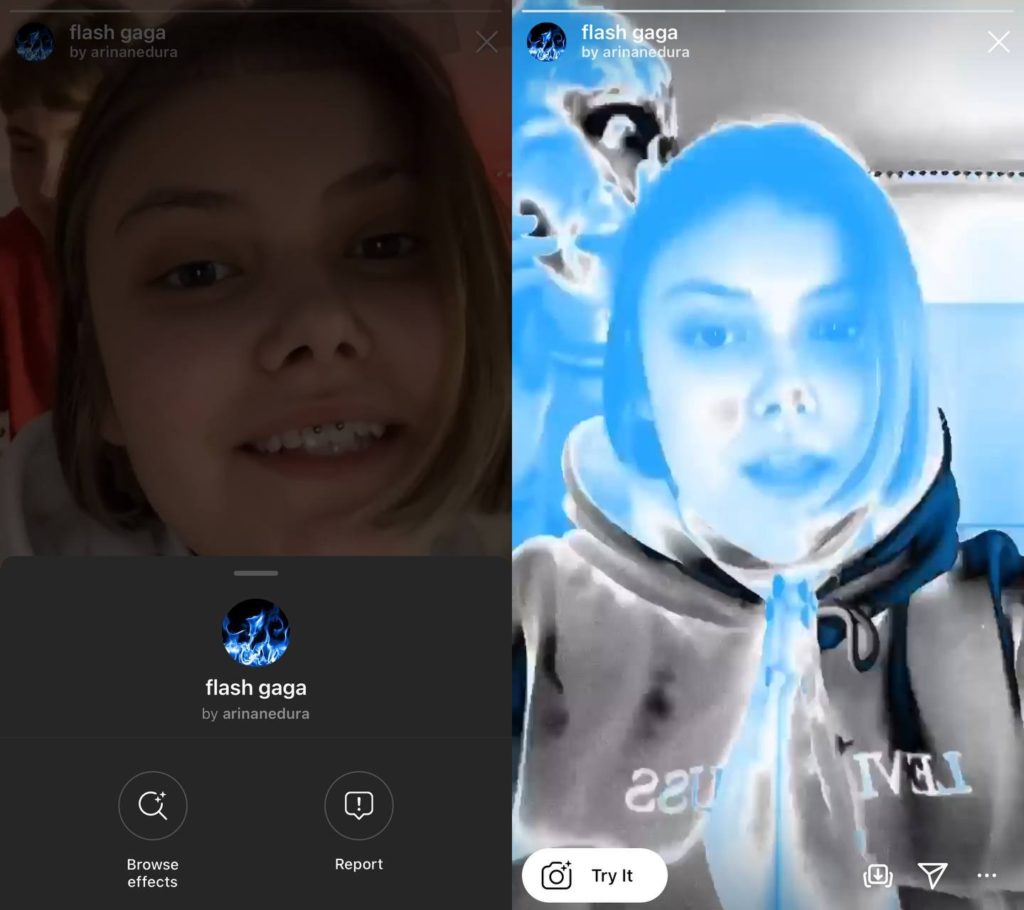 @hendyivanpra – also a good option, a green-red flash and one song from the trend.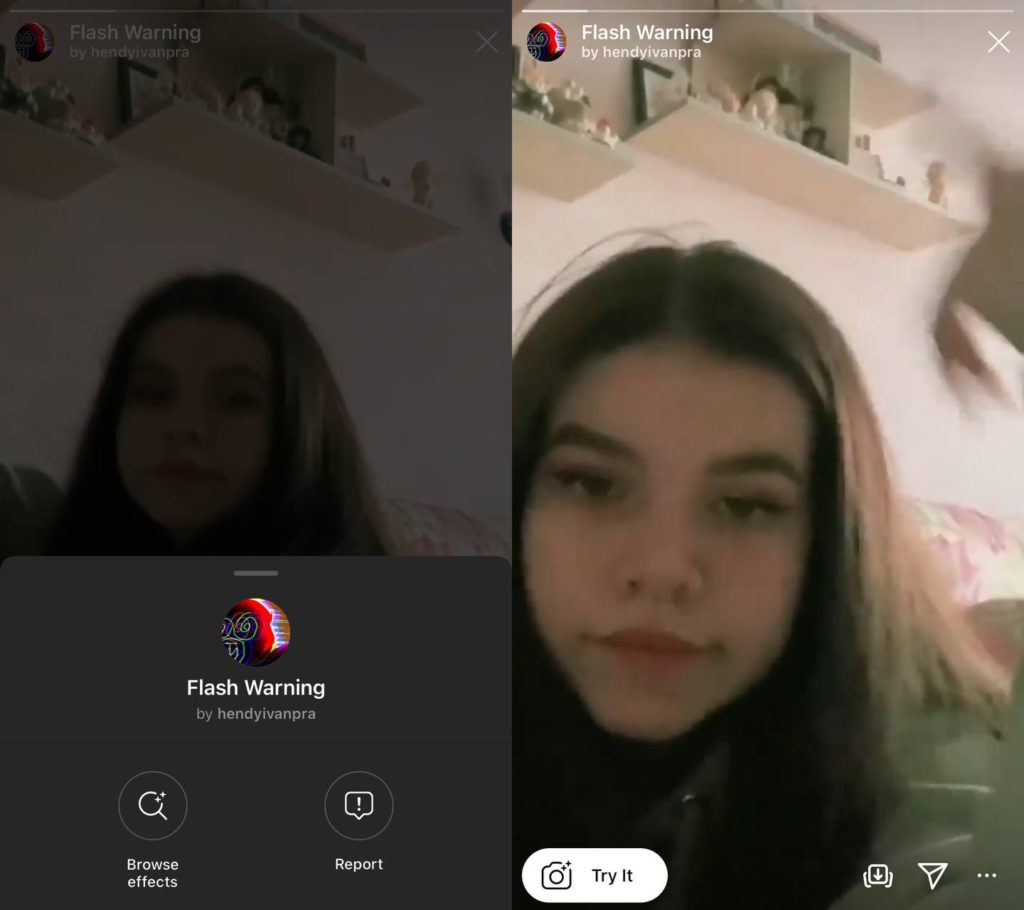 The first option is the most versatile, but you can try the rest of the work, I think you might like something.
You don't even have to install anything extra to take part in the trend.
Other interesting articles