Many iPhone owners upgraded to iOS 14 and started complaining that their battery was starting to drain very quickly.
If you think that the new OS is eating up your battery and you do not know what to do with it, then today's become is just created for you.
iOS 14: iPhone battery drains quickly
I will say right away that the material turned out to be very large. It's just not possible to fit all the information you need into a couple of paragraphs.
Therefore, I recommend going through the entire article. If you are already familiar with something or have already done it (this cannot be avoided), then simply scroll to the next item.
Auto brightness
Screen use is the most energy consuming and therefore Apple has tried its best to influence this.
If you have disabled this feature, then I highly recommend enabling it back.
When you adjust this parameter manually, you probably forget to decrease it after the street and this drains the battery very seriously.
If you don't remember how to turn on auto brightness, here's a little instruction: Settings – Accessibility – Display and text size – Auto brightness.
Multitasking
Since the very first iPhone models, there has been controversy, or you need to completely close applications and swipe them from multitasking.
In addition to bloggers, even Apple itself has already given an answer to this question, and then they said that nothing needs to be closed.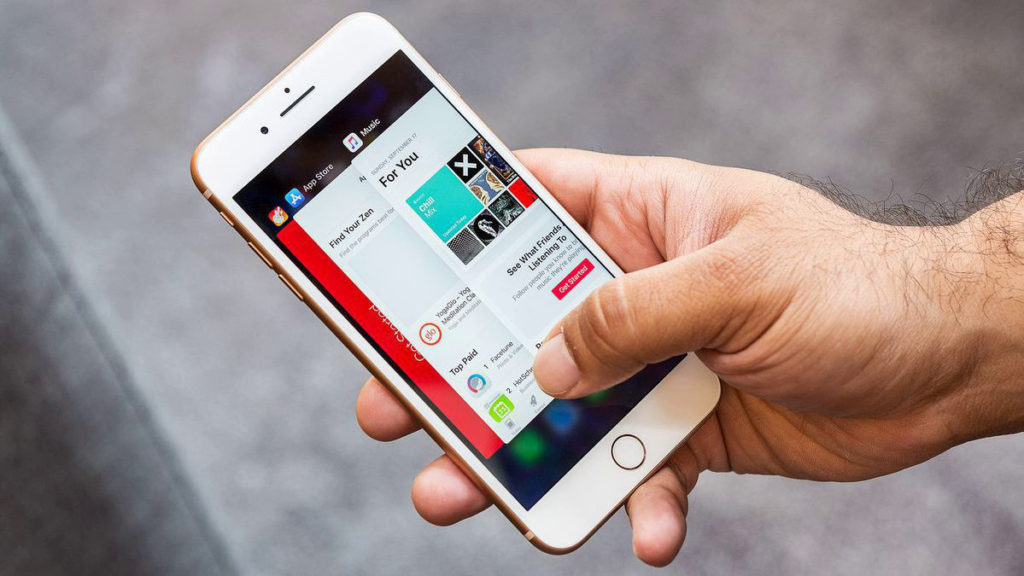 When you reopen a program, a lot more battery is consumed. So forget about this habit.
Widgets
This is the main innovation of iOS 14 and as practice shows, it also affected the autonomy of the iPhone.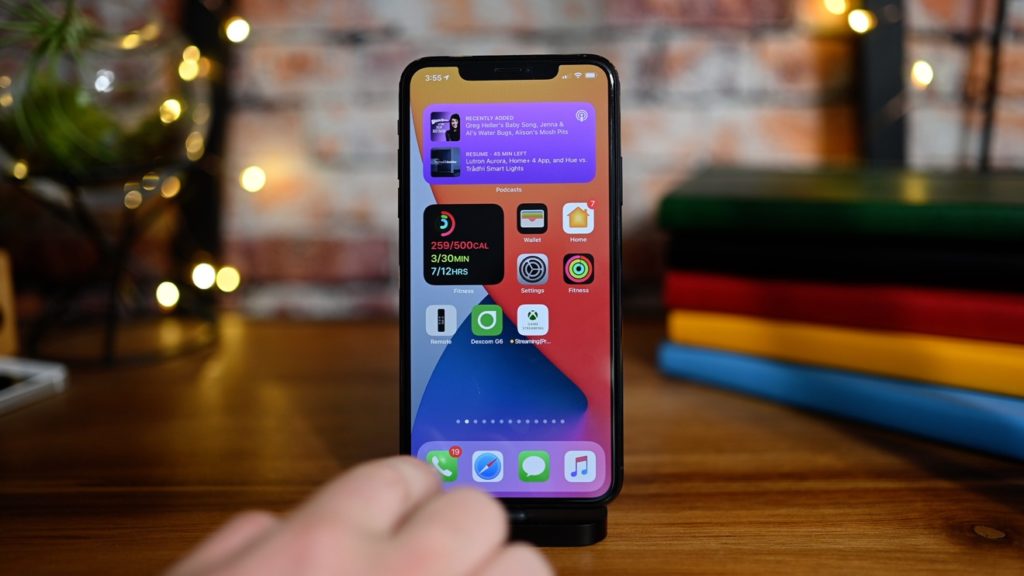 If you use widgets like weather, they constantly update information and use your geolocation.
Therefore, I advise you not to overuse them and leave only the most necessary widgets that are really useful.
Geolocation services
You've probably noticed that the icon for using geolocation lights up more and more often and this is a good battery life.
You don't need to turn it off completely, but you still have to spend a little time setting up.
Open Settings – Privacy – Geolocation Services and then follow these instructions:
here you have to dig into the settings for each of the applications. If you understand that the program does not need it at all, then we choose never. But more often than not, the best option is "While using the application".
special attention should be paid to System Services. Here we just copy everything from the screenshots.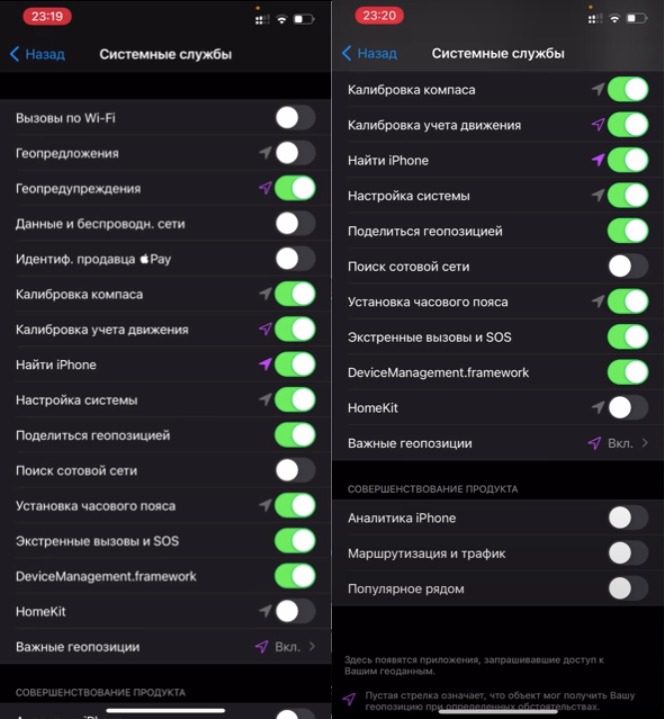 I will not explain why I disabled this or that item. I'll just say that this will reduce the use of geo-location and increase the operating time of the device and will not affect the comfort of using the device.
Cellular data
As you know, using the mobile network is a serious drain on your battery.
Almost all applications require the Internet, and as it turned out, some of them can be limited.
Go to Settings – Cellular – disable unnecessary programs. Just find games or applications that don't need internet in your opinion.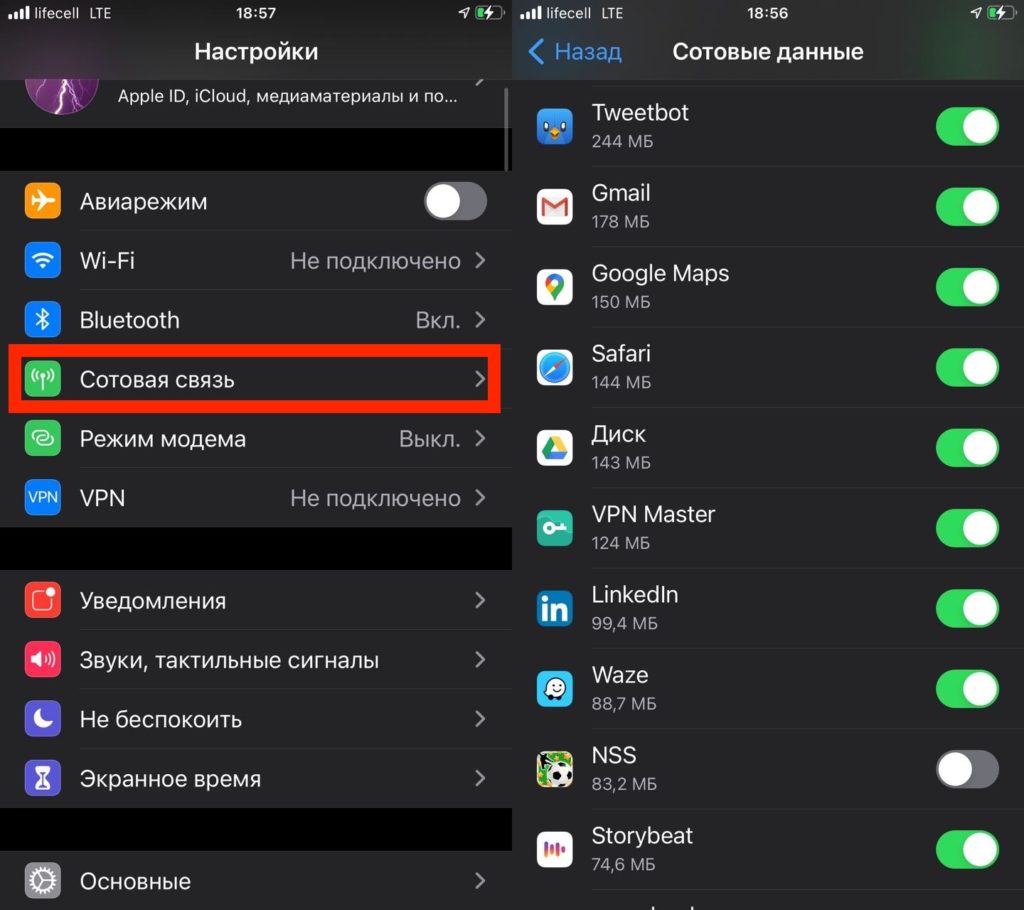 For example, I have these games. Now there are no advertisements in them, and this is good news.
Bluetooth и Wi-Fi
It is worth noting that modern Bluetooth and Wi-Fi chips use very little power.
Therefore, you should not bother too much and constantly turn them on and off in order to save battery power.
The only thing is, if you don't have any Bluetooth devices at all, then feel free to turn it off.
Dark mode
One of the YouTube bloggers did a very cool test, where he proved that the iPhone with the dark mode on uses less battery.
True, but only works on OLED phones (iPhone X, iPhone Xs, iPhone 11 Pro, and upcoming models).
This is explained by the fact that OLED has a backlight for each pixel and to create black, it simply turns off the necessary ones.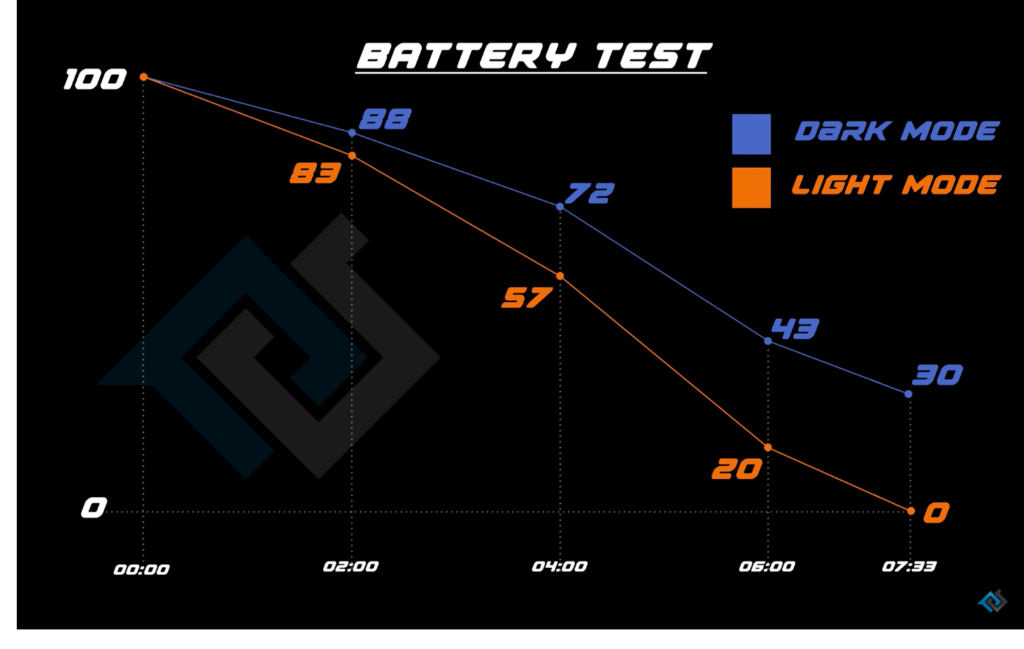 In the LCD, everything is a little different and there is a general backlight for the entire screen, so this option will not work here. The dark theme on the iPhone 8 is just a visual feature.
Modem mode
Turn it on only when necessary. If you have it always turned on, then other devices can connect automatically.
Therefore, so that such a situation does not happen and your autonomy increases, just do not forget to turn off this mode.
Notifications
For you to receive notifications, the application needs to go to the Internet and see if there is something new there.
Therefore, go to Settings – Notifications and go through the list of programs. Disable all items from which you do not want to see notifications.
Screen time
This feature is very useful, but only if you use it to its fullest.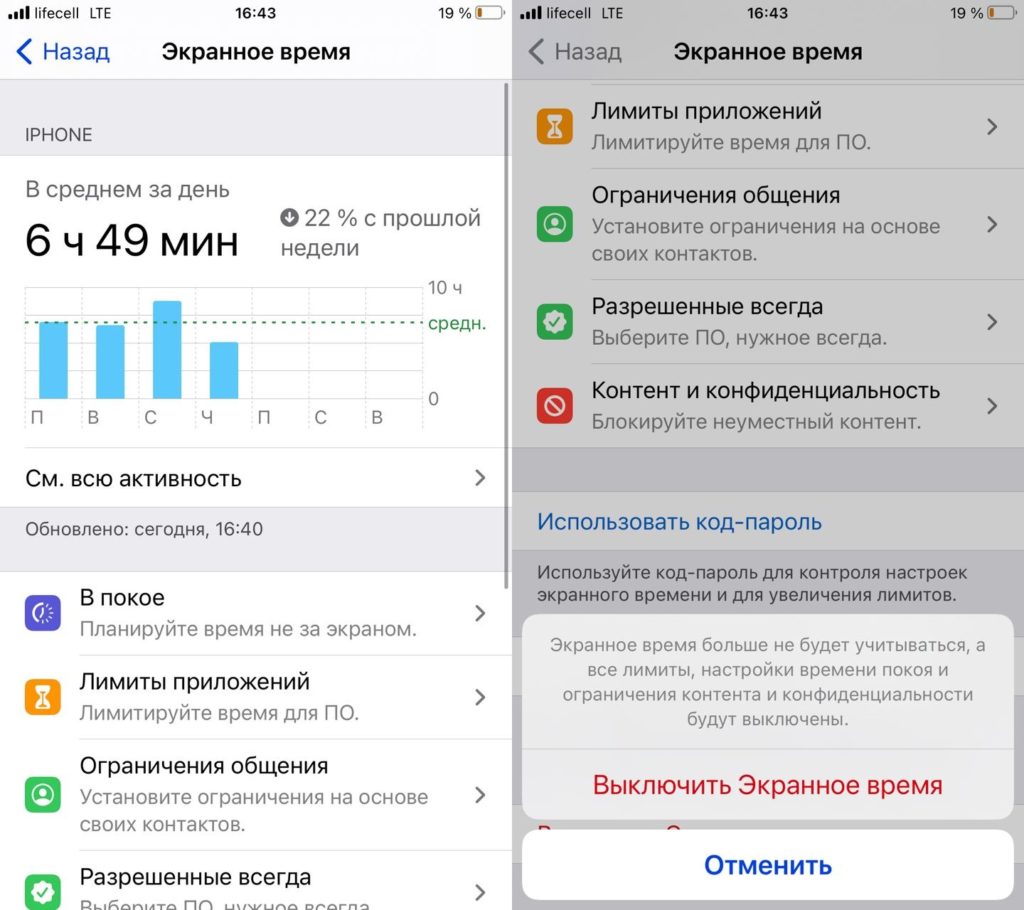 Otherwise, it just eats a lot of energy in the background to give you statistics.
So if you do not know what it is or use it to see this cool scale once a month, then turn off this feature now.
Go to Settings – Screen Time – at the very bottom, click Turn Off Screen Time.
Software Update
IOS 14 has a feature that lets you automatically download an update. As you can imagine, this is done in the background and also drains the battery.
Therefore, go to Settings – General – Software update – Auto update – disable Downloading iOS updates.
It is best to do this yourself when the iPhone is connected to a charger and Wi-Fi.
AirDrop и Handoff
The first feature allows you to exchange files, and the second allows you to start action on one device and continue on the second.
AirDrop is useful, but if you use it very rarely or never at all, then turn it off.
Handoff doesn't make sense if you only have an iPhone. Otherwise, if you have an iPad or MacBook, then try what it is and if you don't like it, then turn it off.
Content update
If you go to General – Content Update, you will find a list of applications that update information in the background.
We go through the list and disable all unnecessary. This will remove one more reason that drains the battery.
I want to note that when you turn on the power saving mode at 20 percent, then this item is turned off completely.
True Tone
The feature is pretty good and adapts the white color of your screen depending on the lighting.
If you do not like it or you just want to get a longer device operation, then disable it.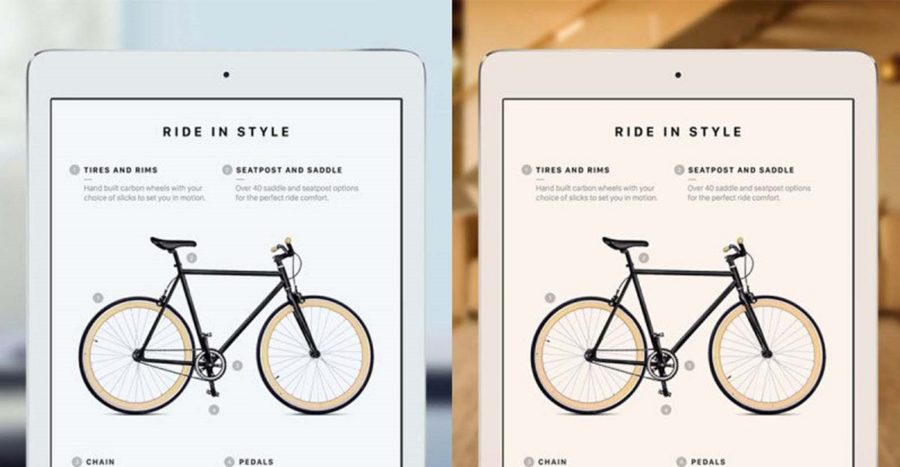 Light sensors constantly monitor the lighting and therefore it is worth turning it off. You can find this item in the control center, or just go to Settings – Display and brightness – True Tone.
Siri
I know very few people who use Siri on their iPhones. It so happened that the function is interesting to a very small circle of people.
By default, your phone always waits for you to say "Hey Siri" with the microphone running in the background.

Therefore, open Settings – Siri and Search – turn off the toggle switch Listen "Hey Siri".

Also, it analyzes your applications in order to better interact with you later.

All in the same place, Siri and Search, scroll down and turn off the Analyze this application item in all programs that are generally not interesting to you.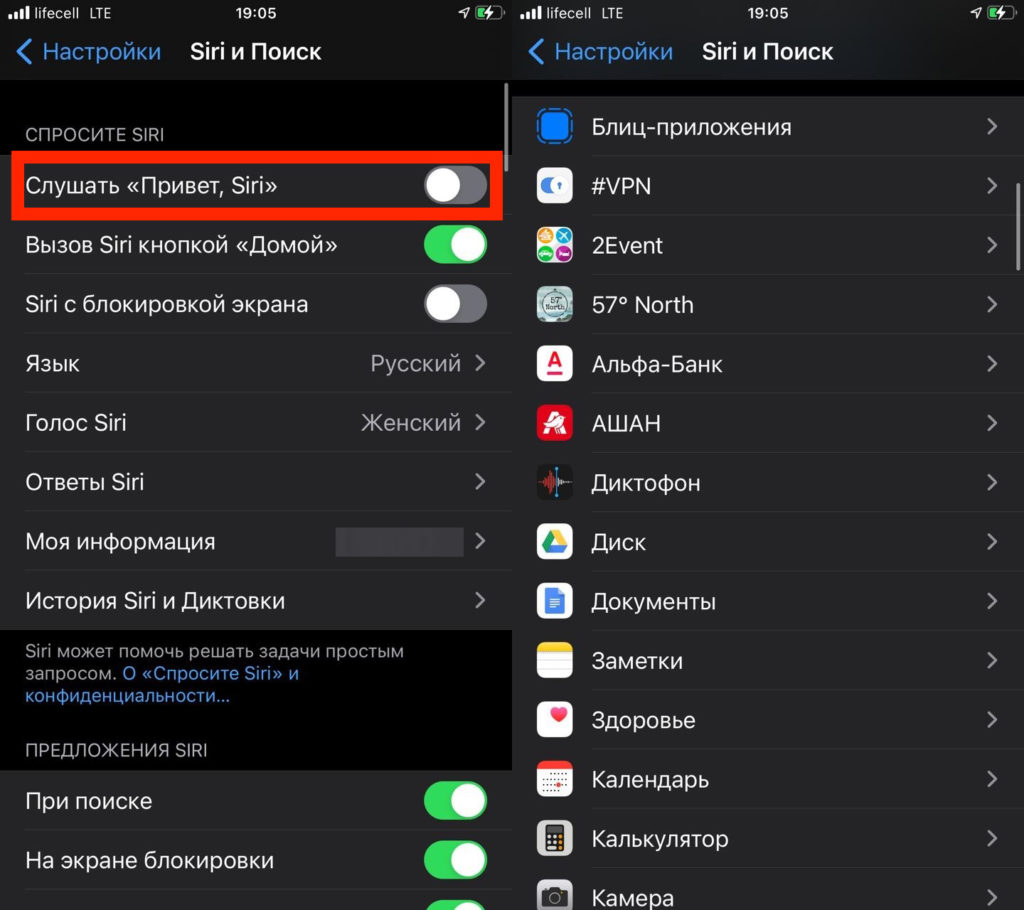 It is understandable that all this does not consume much energy. But, in the aggregate, we get a good increase in autonomy.
App Store
Open Settings – App Store and turn off Applications, Software Update, Automatic Downloads.
Now, you will need to update the programs yourself. I usually do this at the end of the day, when I put the device on charge (App Store – your logo in the upper right corner – Update All).
Below, we also disable the Autoplay video item – Wi-Fi only or Off. In the App Store, you will now launch the video preview yourself.
Analytics and improvements
Go to Settings – Privacy – Analytics and improvements. You can disable all items.
They do not affect your interaction with the device in any way, it is only for Apple and improving their devices.
There are so many iPhones around the world that without your analytics, they can easily cope.
Other interesting articles