If you went to this article, then you probably now have an iPhone 8 in your hands and are thinking about buying a brand new iPhone 12 mini.
Today there will be a small comparison of these devices so that you can understand whether it is worth updating.
Difference between iPhone 8 and iPhone 12 mini
Let's go through the most basic points so that you understand the big picture.
Design and screen
iPhone 8 is quite old, but still pretty design. Large bezels, Home button, irrational use of the front panel.
iPhone 12 mini is a completely redesigned, sharp-edged design. Full front panel display and Face ID. Feels like an iPhone 5, but more technological.
Screen
In the eight you will find the already very outdated 4.7-inch LCD display. The mini got a 5.4-inch OLED screen.
Dimensions
Despite the fact that the 12 mini has a larger screen, the overall dimensions of the device will be much smaller than that of the eight (iPhone 12 mini – 131.5 x 64.2 x 7.4 mm vs iPhone 8 – 138.4 x 67.3 x 7.3 mm).
Performance
The iPhone 8 has 2GB of RAM and an A11 processor inside. The iPhone 12 received 4GB of RAM and the newest A14.
As the comparisons showed in the work, the eight pulls everything, but there are often lags and it starts up more and more slowly.
Battery
iPhone 8 – 1821 mAh, iPhone 12 mini – 2,227 mAh. If both devices have a maximum capacity of 100 percent, then the eight will receive about 5 hours of screen time, and twelve mini – 6 and a half hours.
Fitch
There are just a lot of differences, so let's go through the most basic ones that really matter.
Let's start:
Moisture protection. The mini version received an upgrade, now it is IP68 (immersion in water to a depth of 6 meters for up to 30 minutes), the eight – IP67 (to a depth of up to 1 meter for up to 30 minutes).
MagSafe. All iPhones 12, including the mini, received MagSafe technology – wireless magnetic charging and accessories.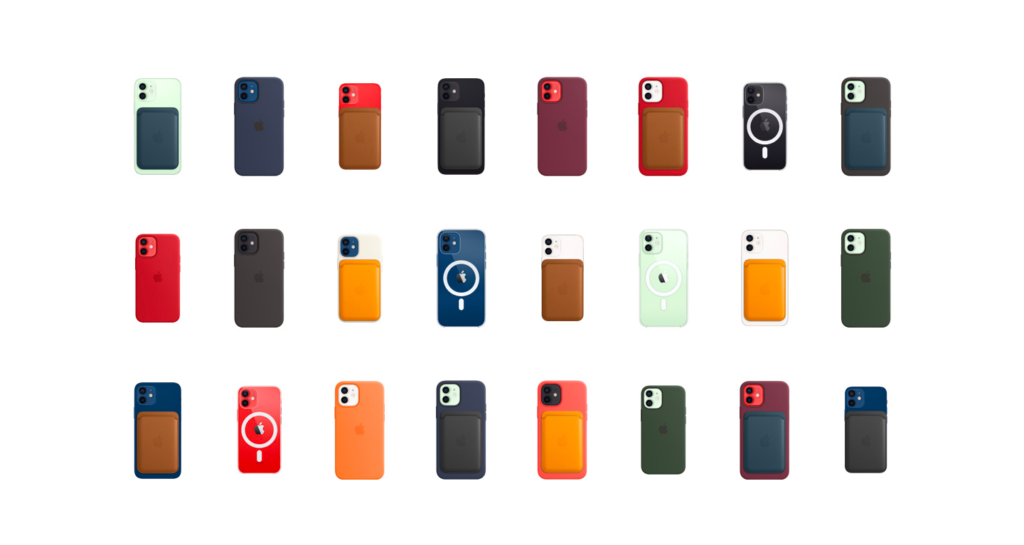 5G. This technology is already available in the mini version. This is for the future.
Dolby Atmos support… The sound in the mini will be much better, in the eight it is still simple stereo sound.
Face ID vs Touch ID. Both technologies are good, but Face ID will be more practical.
Ceramic Shield. The risk of damage to the front panel of the iPhone 12 mini when dropped is 4 times lower. All thanks to the new Ceramic Shield technology.
The list is not very long, but I think we have included all the main points.
Camera
A detailed comparison of cameras can be seen on the site, but for now, let's go through the most basic.
One 12 megapixel camera module in iPhone 8. A regular camera that makes it possible to get good pictures in good light. Even a portrait mode is available.
In the iPhone 12, the situation is better – two 12MP cameras. There is a night mode (works for wide), portrait mode, Deep Fusion, Smart HDR 3 and much more.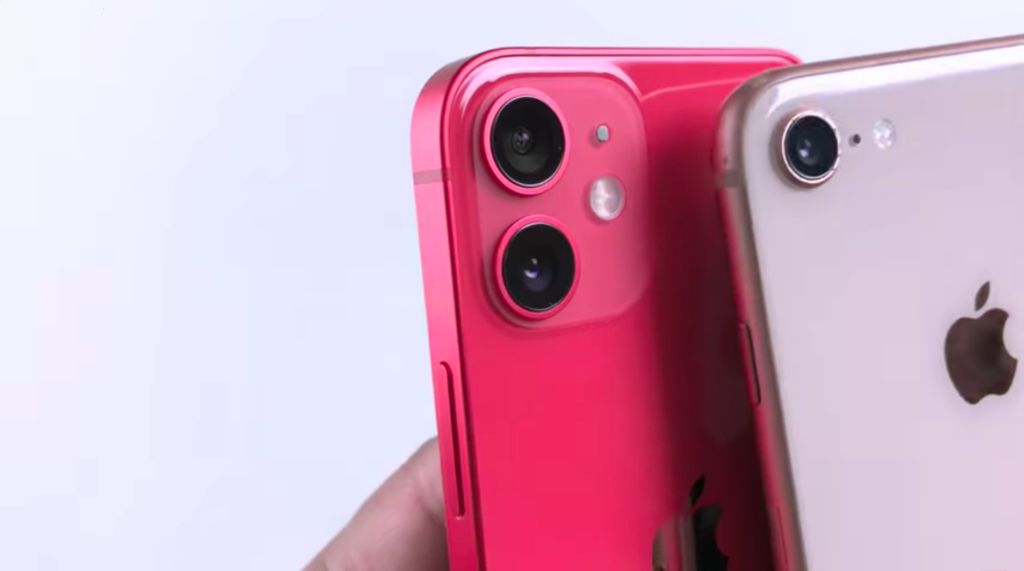 If you need a camera for photos, then 12 mini will be the best option in this situation.
Price
iPhone 8 (REF) starts at 35,990 rubles, and iPhone 12 mini starts at 69,990 rubles.
Should you upgrade from iPhone 8 to iPhone 12 mini?
If you have money to buy a brand new iPhone 12 mini, then why not. It will be a good buy in every sense, because the next 3-4 years you will not need to think about a new device.
iPhone 12 mini outperforms iPhone 8 in all respects. New design, better performance, cool OLED screen, better battery, etc.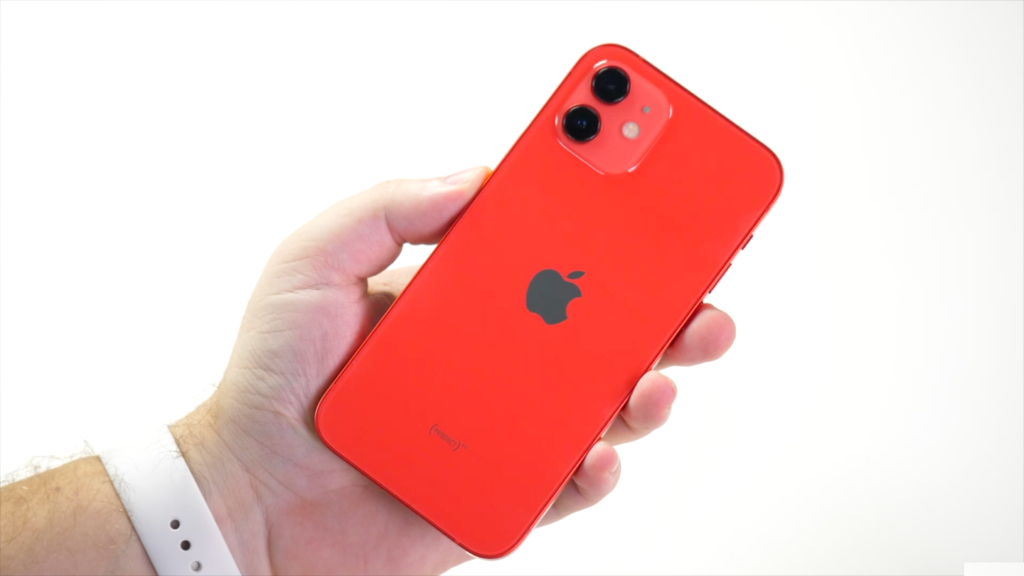 In a situation where you choose your device to buy between these two models, then the iPhone 12 mini undoubtedly wins. If the money is too hard, you can look at the iPhone SE 2020.
Other interesting articles
Size comparison iPhone 12 mini vs iPhone 6, 6s, 7, 8, CE (2020)
How to move the screen down on iPhone 12, 12 mini, 12 Pro, 12 Pro Max?
How to turn on the grid on the iPhone 12, 12 Mini, 12 Pro and 12 Pro Max?
How to turn off auto brightness on iPhone 12, 12 Mini, 12 Pro and 12 Pro Max?