In Tik Tok, everything changes very quickly, today there is one trend, and tomorrow it is completely different and there is no point in doing yesterday at all.
However, there are exceptions, such as the pinning effect, which consists of horizontal and vertical stripes.
The good thing about the mask is that it can be used as long as you have enough creativity.
Tik Tok stripe effect. Where to get?
What has not been done with this filter. When the strip goes across the screen, everything up to it is captured.
First there was a trick with the eyes, then with the finger and even with the head. Some made an endless wad of money.
If you want to try something from the above or do something of your own, then you just need to find this effect.
Here's how to do it:
open this link https://vm.tiktok.com/ZS5wt4LX/;
press the red button;
start filming vidos and upload your masterpiece.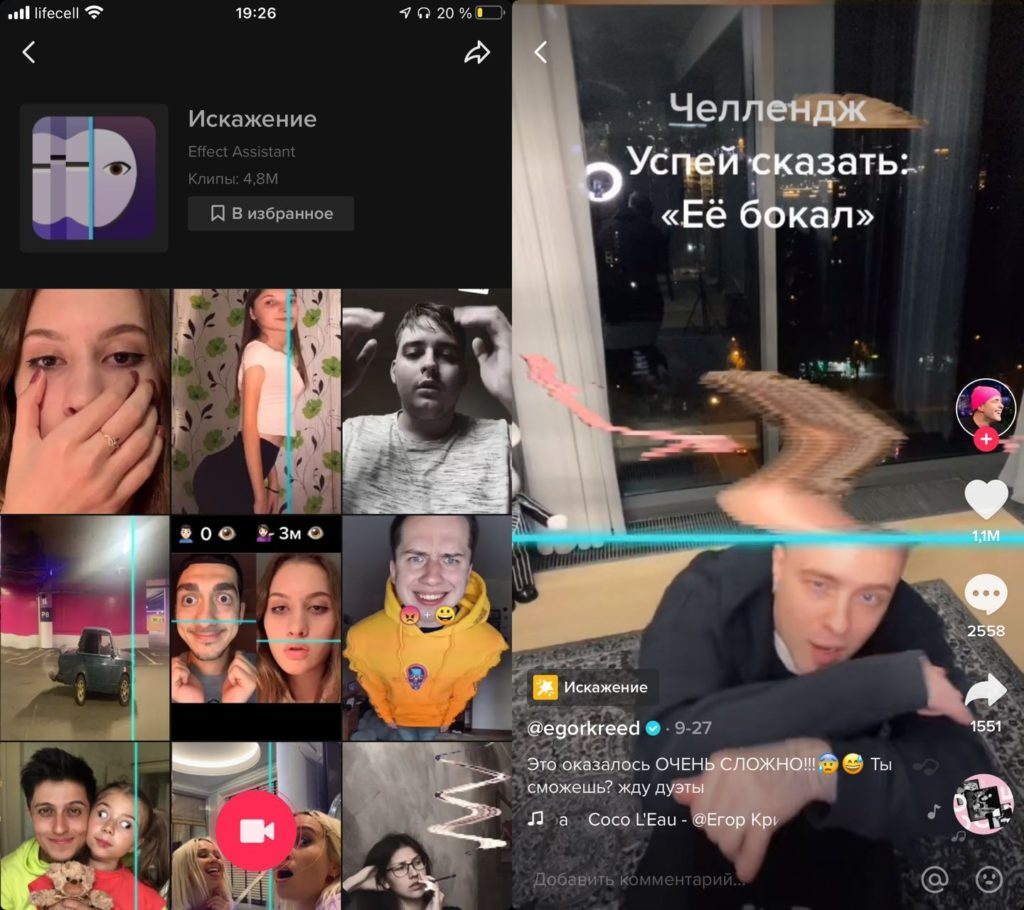 The mask is called Distortion and has now been used almost 5 million times. Surely the figure will continue to grow.
So it's not too late to make your own video and get featured. You will succeed.
Other interesting articles